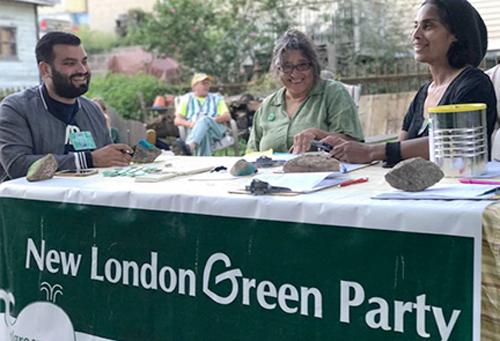 At a special nominating meeting held on June 14, 2017, the New London Greens nominated two candidates for Board of Education. Two-term incumbent board member Mirna Martínez received 1,718 votes in 2015 and was the only non-Democrat elected to municipal office that year. First-time candidate Erick Carrión is a 2010 New London High School graduate who has worked as a community organizer for FRESH New London and Hearing Youth Voices. We're looking forward to an energetic campaign!
You can donate or volunteer to support #TeamGreen for NL Board of Ed! (Chrome browser recommended for best results.)
Two-term incumbent Board of Education member Mirna Martínez has worked as a bilingual Teacher in Boston, New York City and New London, and as Youth Program Director of FRESH-New London (Food, Resources, Education, Security, Health). She is a cofounder of New London Parent Advocates (NLPA) and is founder and president of the pro-education nonprofit Re:public Ed.
As Policy Committee Chair, Mirna has advanced policies that support equity, diversity, accessibility and environmental responsibility. She has also initiated networking with other districts, primarily in Connecticut's cities, to share ideas and collaborate in support of public education.
Mirna is committed to prioritizing school spending where it most directly impacts students' experiences and quality of education; providing resources for diverse learning in order to narrow the opportunity gap; ensuring that our all-magnet district addresses the educational needs of New London students; and creating a respectful school environment.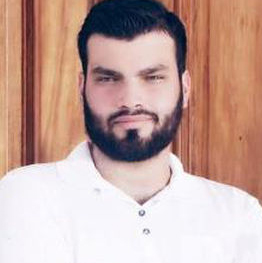 After his graduation from New London High School in 2010, Erick continued his education in Puerto Rico, where he received a BA in Theater, minor in Education, from Sacred Heart University, and took graduate courses in Public Administration at University of Puerto Rico. He has worked extensively as a Youth and Community Organizer in New London.
Erick will work to ensure that NLPS students have access to wide-ranging, pertinent, and holistic learning to support their intellectual and emotional growth; transform our public schools into effective institutions for building a just and democratic community; provide opportunities for sustained dialogue and restorative practices; and cultivate ethics, solidarity, social awareness and creativity within our schools and community.
By connecting our community with our schools, Erick looks ahead to building a better and brighter future for everyone.