2020 Green Party candidates
The Green Party 2nd Congressional District nominating convention was held as an online conference on Sunday, July 12. Co-hosted by the New London, Windham, and Shoreline chapters, the purpose of the meeting was to nominate candidates for public offices within our district.
Williamantic resident and longtime social justice advocate Cassandra Martineau was nominated to run for the 2nd district Congressional seat.
Other Green Party candidates who appeared on ballots within our region included: Erycka Ortiz (State Rep 39th district), John May (State Rep 35th district), Keith Foster (Essex Registrar of Voters), and Enevia Baidoo-Keene (Windham Registrar of Voters).
The Green Party candidates for President and Vice President are Howie Hawkins and Angela Walker, respectively. Learn more about their campaign here.
This year's Green Party candidates could be found on the ballot on Row F: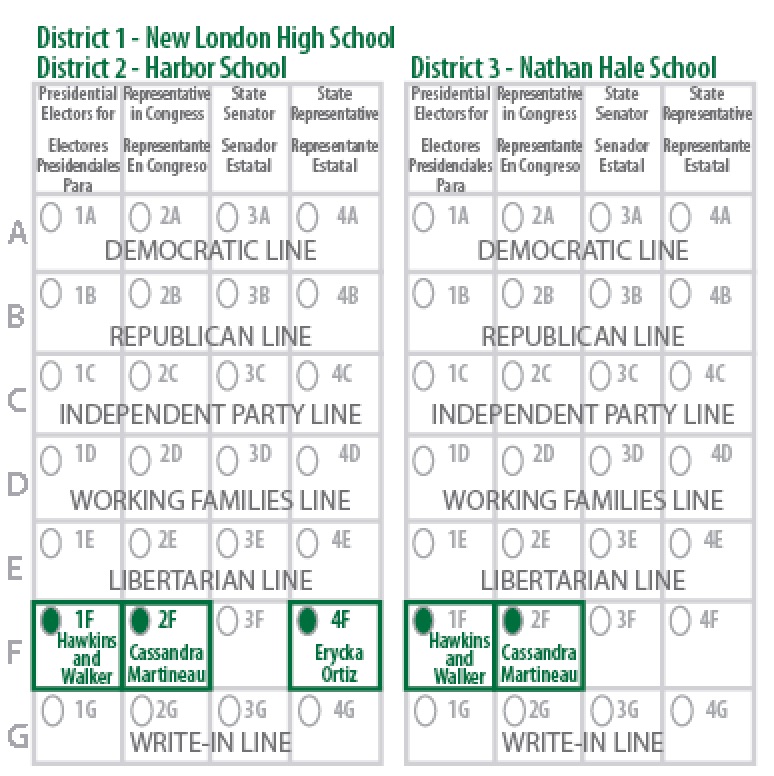 Wherever you live in Connecticut, names of all the candidates on your town's ballots can be found on the samples that are posted on the Secretary of the State's website.